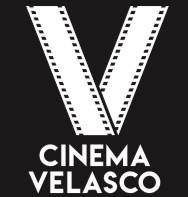 Without doubt one of Totana's greatest treasures is Cinema Velasco. Situated in the heart of the town, Cinema Velasco is a throwback to when cinemas were great places and not 100 seater plastic living rooms like so many modern multiplexes are. Opened in 1982 and privately owned and family run, this is a real cinema and it comes rather like a good Christmas dinner... with all the trimmings that make it special.
When you first walk into the cinema you are greeted with images and memorabilia from the early days of the moving picture, Charlie Chaplin seeming to peep around the edge of a door and Audrey Hepburn resplendent in her iconic cocktail dress. The next massive throwback is the pricing of the seats, no longer do you need to sell a body part to fund a trip to the movies, €5 gets you in and a bucket of popcorn costs €4 or €4.50 (salted or toffee) and a beer or alcohol free beer is a mere €1.50. Add this to the amount of petrol you're going to save against going to Lorca......well....you can see where I'm going with this.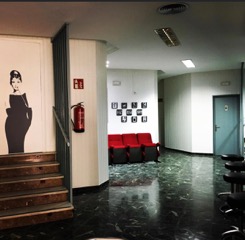 The assault on the senses continues when you finally enter the auditorium itself, Cinema Velasco smells like a cinema, looks like a cinema and it feels like a cinema. The first thing you notice is the 750 seats, every one of them complete with bum and leg room (I'm 6'3ā€¯ and no stranger to a pizza and I fitted in with plenty of room to spare) and a comfortable design, the sort of seat you'd want to sit in for a couple of hours as James Bond kills baddies around the globe. The border of the cinema has gaps left for wheelchair users and individual seats for their partners. Let's throw in air conditioning too just to make you more comfortable when the weather gets warm.
The screen is how I remember cinema screens from my youth... huge, 60 square metres to be precise which makes this cinema the largest in Murcia region in terms of seating and the biggest screen too. From 16th January 2020 on a Thursday night you will be able to watch a movie in English (with Spanish subtitles) and enjoy this wonderful venue. It's an experience not to be missed and something we need to support as a community so keep your eyes on totana.net in the New Year for details of the films showing the following week.
Address: Avenida Santa Eulalia 24, 30850, Totana.
Telephone: 629 070 263
Email: info@cinemavelasco-totana.com
Website: www.cinemavelasco-totana.com
Facebook: Cinema Velasco Totana